design | build | remodel
Giving Back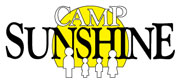 Camp Sunshine supports children with life threatening illnesses and their families. Located in Casco, Maine, the camp has the distinction of being the only program in the nation whose mission is to address the impact of a life threatening illness on every member of the immediate family—the ill child, the parents, and the siblings. Since its inception, Camp Sunshine has provided a haven for over 30,000 individuals from diverse cultural backgrounds.
Island Cove Development donated the design and construction of features for Camp Sunshine's L.L.Bean Pumpkin Festival, a "sponsor-a-pumpkin" fund raising event that takes place annually.
We invite you to visit Camp Sunshine's website to read more about their unique program, and to find ways in which you can help, too. Click here to visit their website >>


Bob and I thank you from the bottom of our hearts for the unbelievable gift basket. It is so amazing…It was a huge surprise. As you know, we are very happy with our new home and the people we met along the way. You all are the nicest people ever.